Manganese Phosphate Coating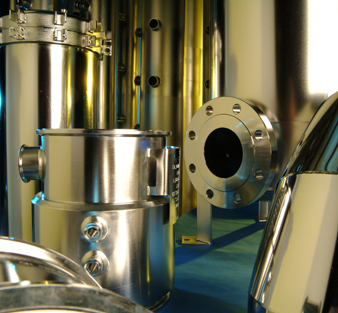 Manganese phosphate coatings are the hardest coating avalible to date, offereing a greater degreee of wear and corrosion protection after the breaking in of components. Uses for manganese phosphate applications include the production of bearings, bushings, fasteners and other common industrial products, and manganese phosphate is especially useful in projects that require sliding of parts, such as automotive engines and transmission systems. We at Keystone Corporation can accommodate both small and large parts, for nearly every project you have in mind. We've been in the metal coating business since 1928, and we pride ourselves on our extensive experience, on-time delivery, and customer satisfaction. Please call us today to inquire about your manganese phosphate coating needs.
Specifications For Manganese Phosphate Conversion Coating
Keystone Corporation's manganese phosphate meets the following specifications.
TT-C-490D
MIL-STL-1715 5.3.1
TT-C-490
VGS 6.2.3
Applications For Manganese Phosphate Coating
Manganese phosphate coating is useful for a variety of applications, excelling in the following fields:
Serving as a uniform base for paint adhesion
Good non-metallic crystalline coating, ideal for absorbing oil or wax
Excellent for protecting parts from corrosion or wear
Helps metal-to-rubber adhesion
Contact Keystone Today For More Information About Our Manganese Phosphate Coating
If you're interested in manganese phosphate as a coating for your part or project, or would like more information about our coating process, give us a call or
contact us today
. Keystone Finishing will get the job done right for you.