Tin Plating in Buffalo, NY
Since 1928, Keystone Corporation has been providing high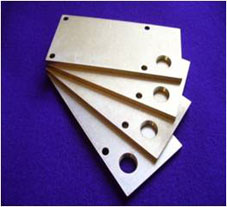 quality tin plating and tin electroplating to the Buffalo, NY, area. Tin plating is highly versatile and very useful. Also known as solder, tin plating can be applied to the smallest and most delicate materials. When applied to materials, tin plating enhances corrosion resistance, electrical conducting properties and overall aesthetic appeal.
Alongside our tin plating service, we offer our experience. With our high level of experience spanning over the past 90 years, you can be sure that your tin electroplating will be completed to your satisfaction.
Our Tin Plating Process
At Keystone Corporation, our tin plating deposits are made from a combination of tin and lead, available in several different specifications to properly meet your various needs and requirements.
Our Compounds and Specifications:
Bright 60/40 (60% Tin 40% Lead)
Bright 90/10 (90% Tin 10% Lead)
Bright 95/5 (95% Tin 5% Lead)
If you have any other needs or specifications to be met for your tin plating or electroplating, please contact us. We may be able to meet those requirements.
Contact Us
For more information about our tin plating or to get tin plating completed in the Buffalo area, contact us today. Personalized quotes are also available.