Keystone Corporation Metal Finishing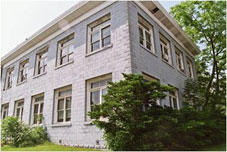 Metal Finishing for Industry

Keystone Corporation has provided industry with high quality metal finishing and metal plating surfaces for three generations and over 80 years. You can depend on our extensive experience in a wide range of metal finishing processes to insure professional results and on time delivery for all of your plating needs. Our metal finishing meets the requirements of commercial, corporate and military specifications.
Metal Finishing Processes

Processes include anodizing, hard coat anodizing, and chromate conversion coatings for aluminum. Electroplated coatings offered include:
zinc plating
cadmium plating
silver, gold, nickel, & copper
tin and tin lead alloys.
We have one of the largest electroless nickel plating installations in the United States. Other services include phosphate coating, passivation, pickling, electro polishing, abrasive finishing and cleaning for oxygen service. Most finishes are available in both rack and barrel.
Metal Finishing for Industry Since 1928
2929 Main Street Buffalo New York 14214
Phone: (800) 880-9747 or (716) 832-1232 Fax: (716) 836-8885
Email: [email protected] Web: www.keyfinishing.com